First off. Lets talk mid motor conversion.
Here's the simple version. Since the trans is turned around. You have to remove the A arms and re installed on the opposite side for the trans.
We want the Left A arm on the Left side of the truck. Right A arm, Right side of the truck! You will also move the link on the carrier. At the wheel! from one side to the other. Yes, you will need to drill a hole for the lower shock mount bolt. This is easy. Use a drill bit that's a little smaller then the bolt. The bolt will thread right into the plastic. It wont harm the A arms at all. Even RPM arms.
Now here's a more technical version. The Traxxas trans has angles built into the holes the hinge pins run through. The hinge pins are those things the A arms swing on that keep coming loose. The holes sweep forward and upward towards the rear. On the Slash. The A arms have a negative angle built into them. So you end up with 0 degrees of Tow in. Arms stick straight out! The rear wheels are parallel to the trucks center line. When you swap the trans around. You end up with about 3 degrees of tow in. Which is best for offroad. RPM even adds the three degrees to their arms. This is one reason I'n not a huge fan of their arms. You end up with about 5 degrees of tow in. Not a huge deal! But not ideal either. Side Track! All this is different if your using the RPM trans case. I will address that shortly. In the case of stock Traxxas parts. Having the three degrees is a good thing.
RPM Trans case..... I've used the cases on a few of my builds. Their pretty nice. The main point it they have floating hinge pin blocks. Their separate from the main trans case. They give you two sets. one 0 degree, and one set of three degree I believe. If you use these. you dont have to worry about swapping them. But you do need to do a little Mod. The blocks have two mounting holes. One small. for threading. One bigger. A pass through hole. the bolt goes all the way up to the case. When you swap the trans around. you will need to drill out the smaller hole. To make it a pass through as well. Then. you will use a longer bolt on the original through hole. And a nut on top. This will locking it in. You will need to check them regularly just like in the stock configuration.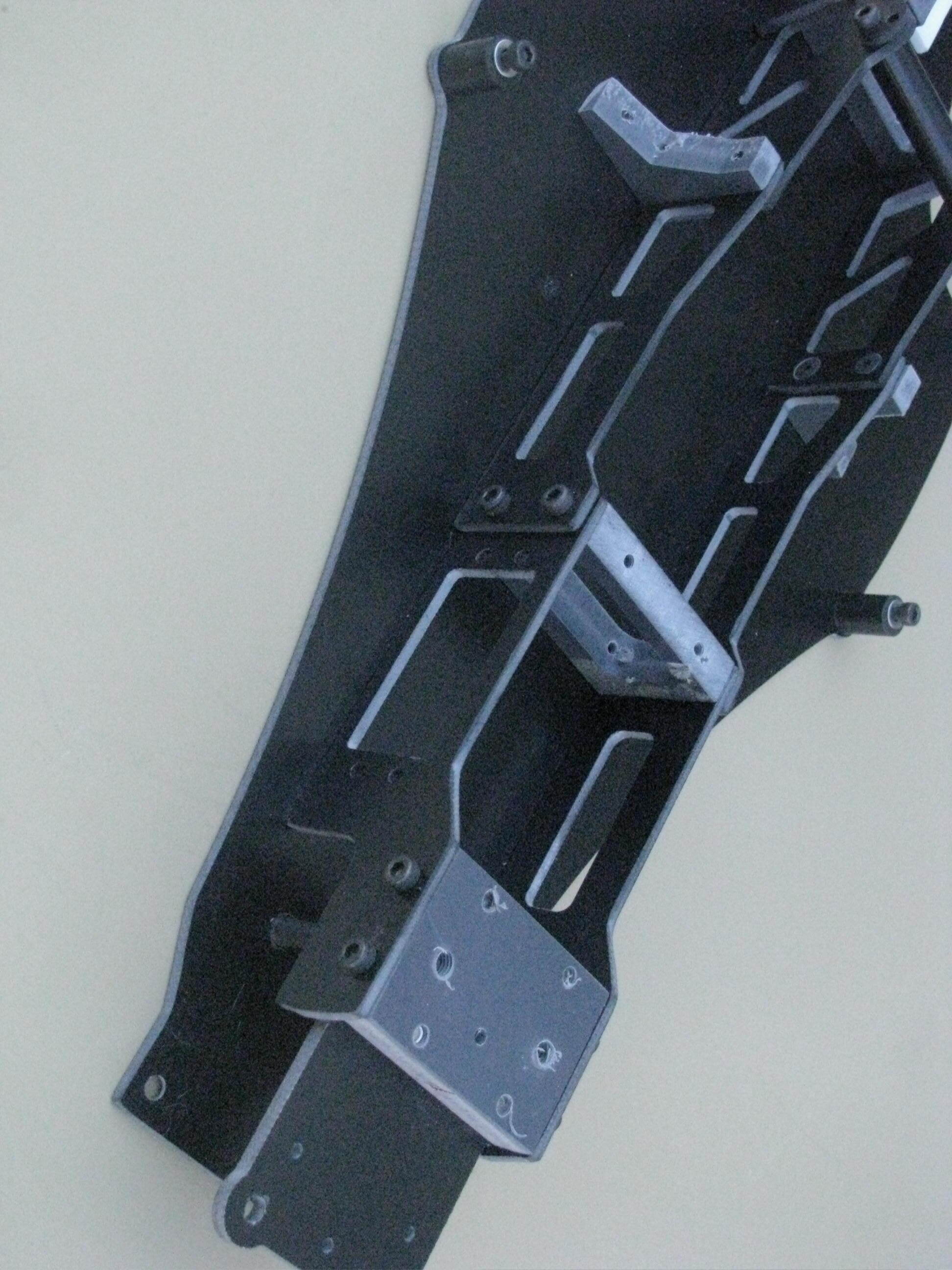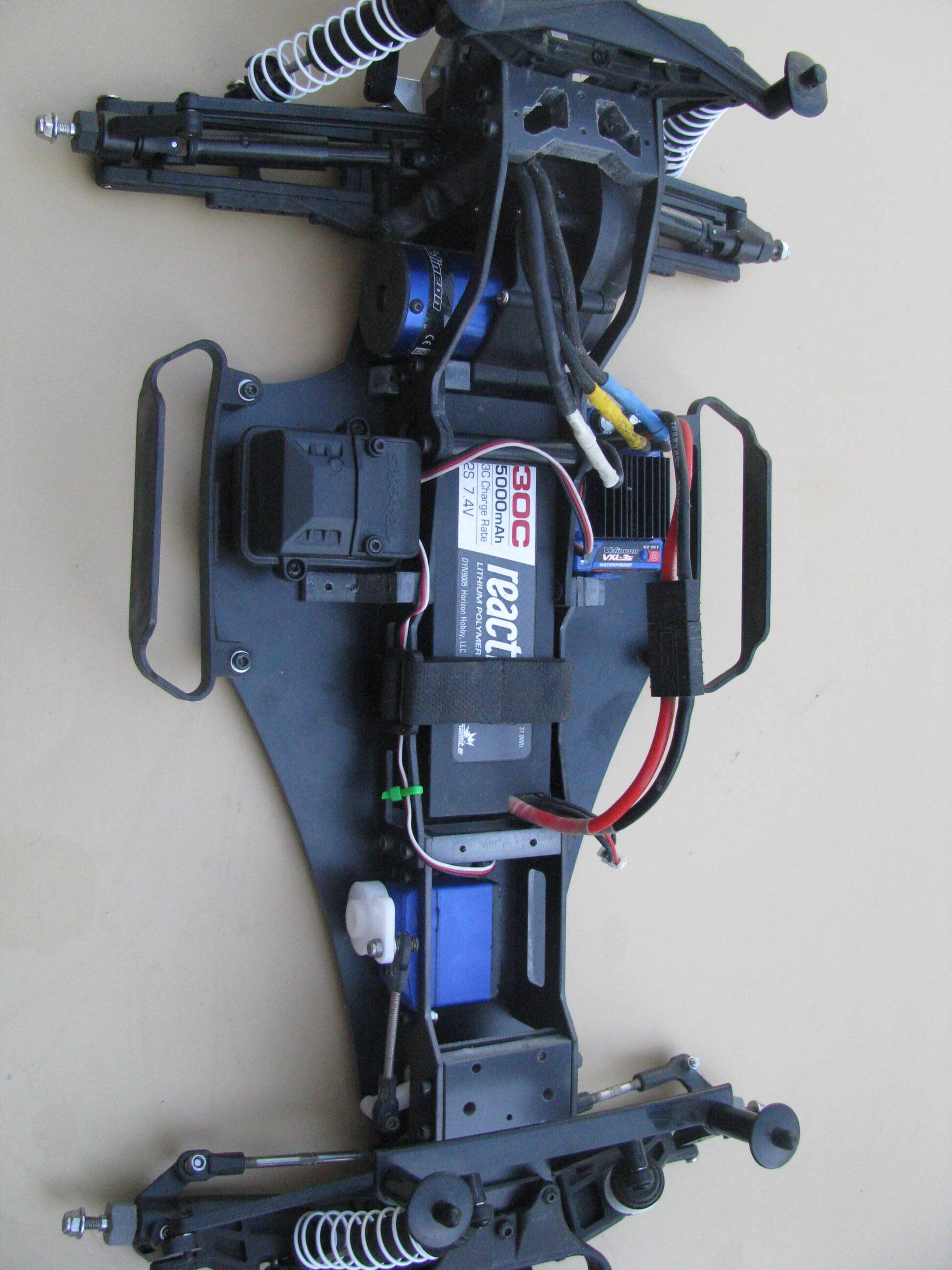 Rusty2 Rustler Mid Motor chassis